How to set up a OnSign Player on Android Device
Requirements to setup player and install OnSign app on android device:
1. Android player
2. Television/Monitor
3. WiFi/Internet connection
4. HDMI Cable/VGA
5. Keyboard
6. Mouse
Connect an HDMI cable into the HDMI port on the Android TV box.

Connect the other end to an open HDMI port on your TV

Connect the Android TV box's power cable

Insert batteries into the Android TV box's remote.

Turn on the TV and the android box

Press the INPUT or SOURCE button on your remote using TV remote

Select the input for your Android TV box (HDMI 11 or HDMI 2)

Now use your Android TV remote and follow the instructions shown on the screen to setup the player

it will ask for

Connect WiFi, you can use onscreen keyboard or connect the wired keyboard to the android box to enter the password

Now setup/login through a Google account

Go to the

Application Menu

in the Player by pressing the Menu button

Open any browser and download the latest version of OnSign App as per the Operating system from this link : https://onsign.tv/downloads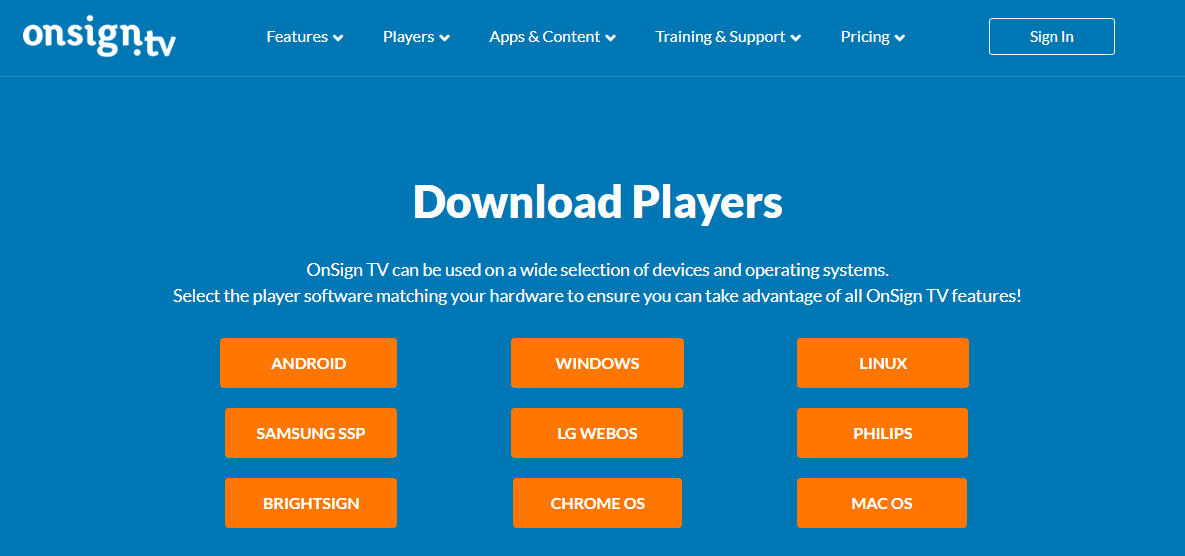 To locate the downloaded file press "Home" and go to File Manager "Fx"

Go to downloads, double click on the OnSign file downloaded

Select install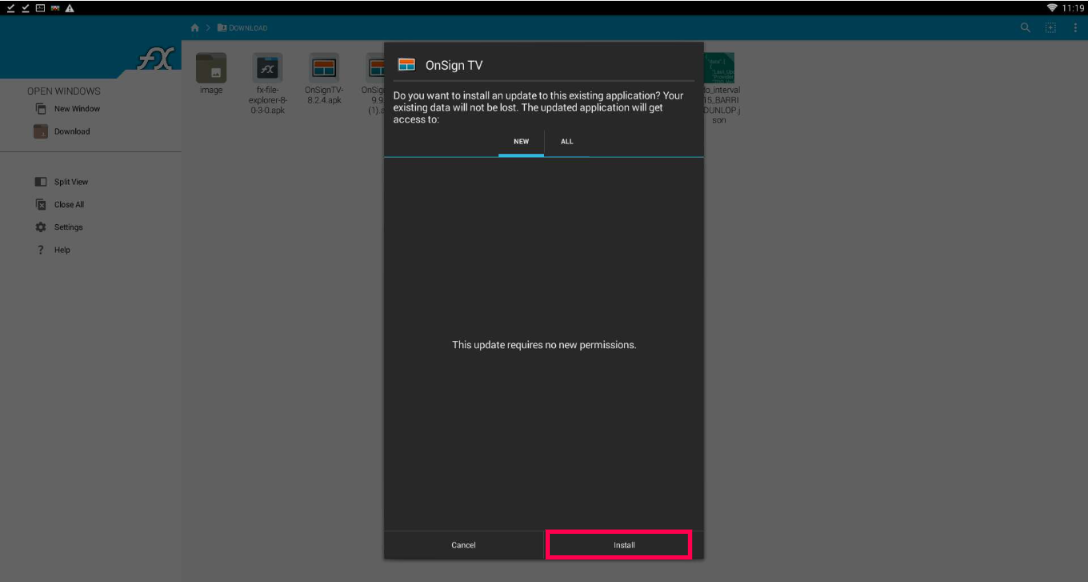 Go back home by pressing the "Press Home" button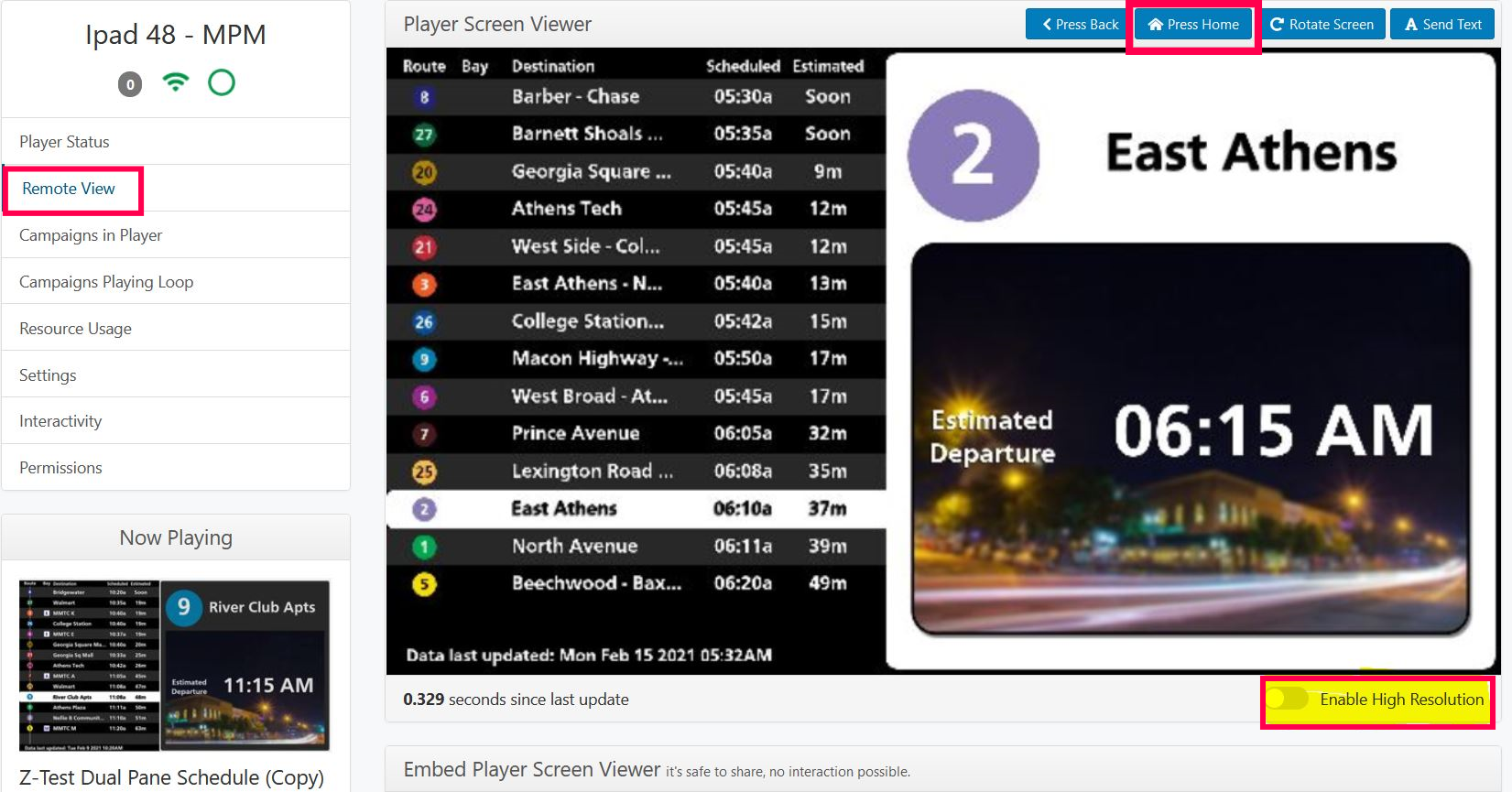 Open the OnSign App from the application menu in the player

You will see a code displayed on OnSign App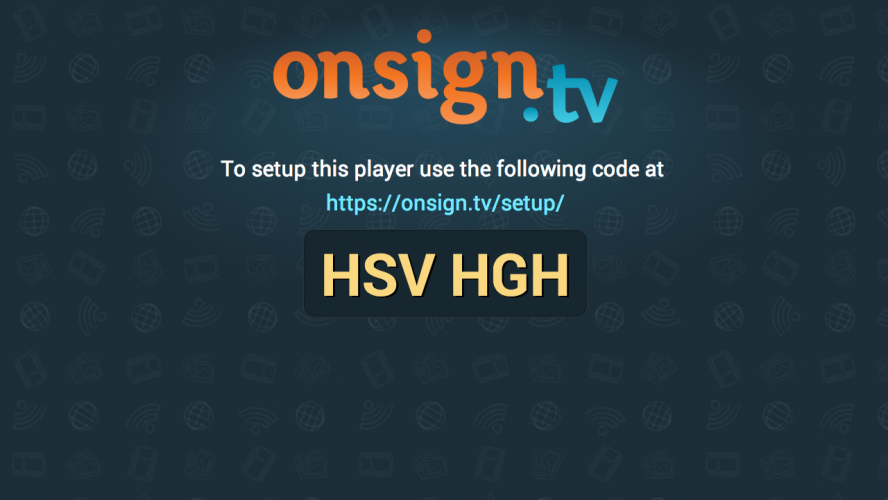 Go to player section on OnSign website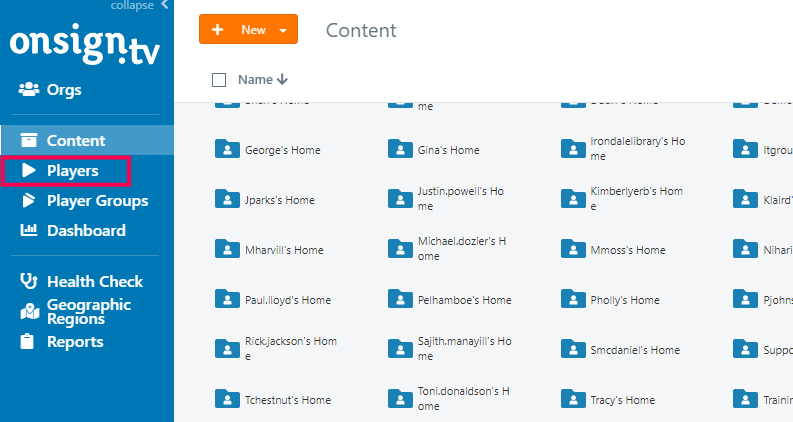 Select "Setup Player"

Enter the code displayed on OnSign App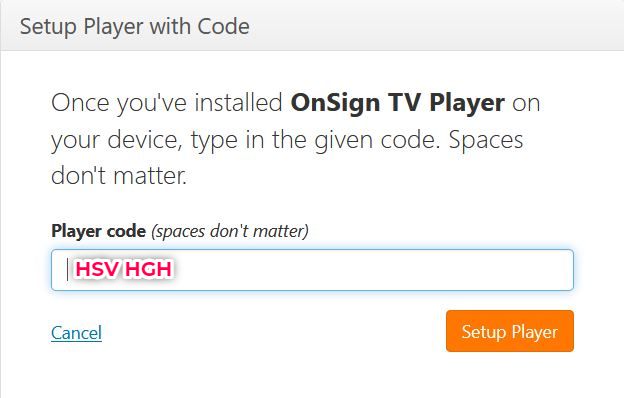 After entering the code the App will download the campaigns to the player. This process will take some time.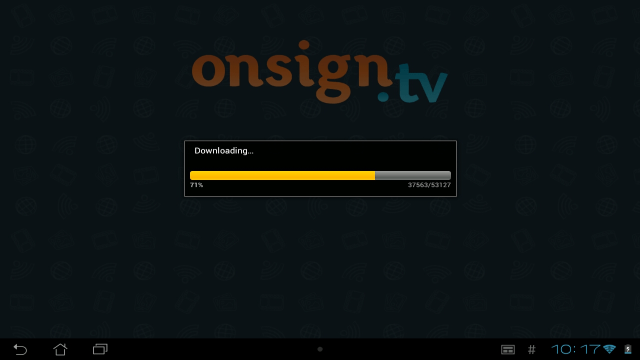 Once downloading & syncing is completed, the OnSign App will start playing campaigns.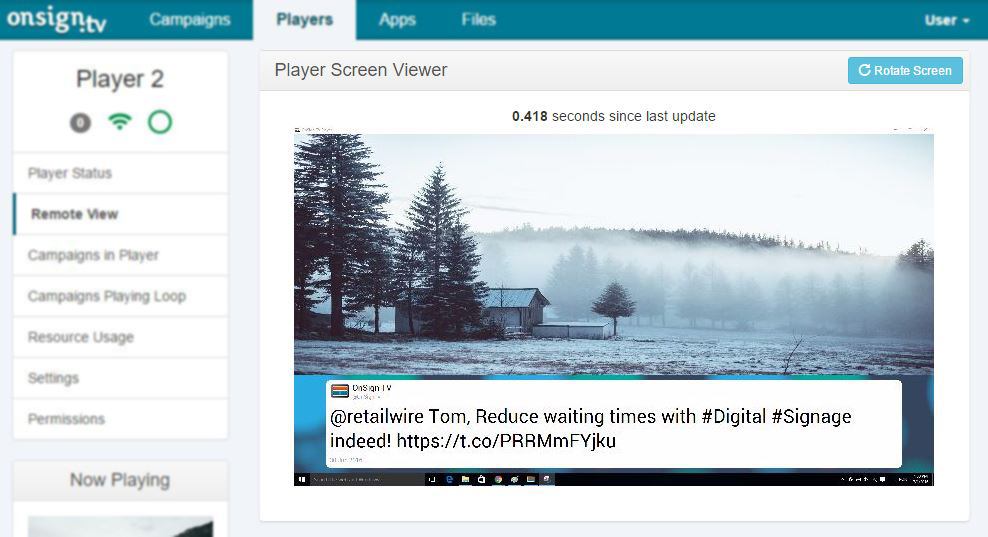 Monitor the player closely and make sure there are no errors or other issues with the player.