How to update BJCTA Routes
This document helps you understand how to update BJCTA Routes on the website
1. Login to website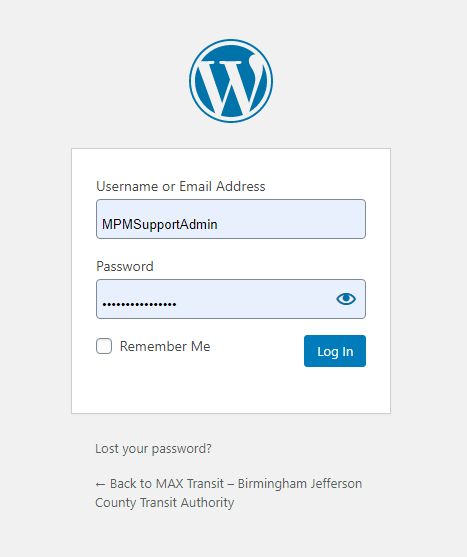 2. Open this link : https://maxtransit.org/timetables/#/en/agency/BJCTA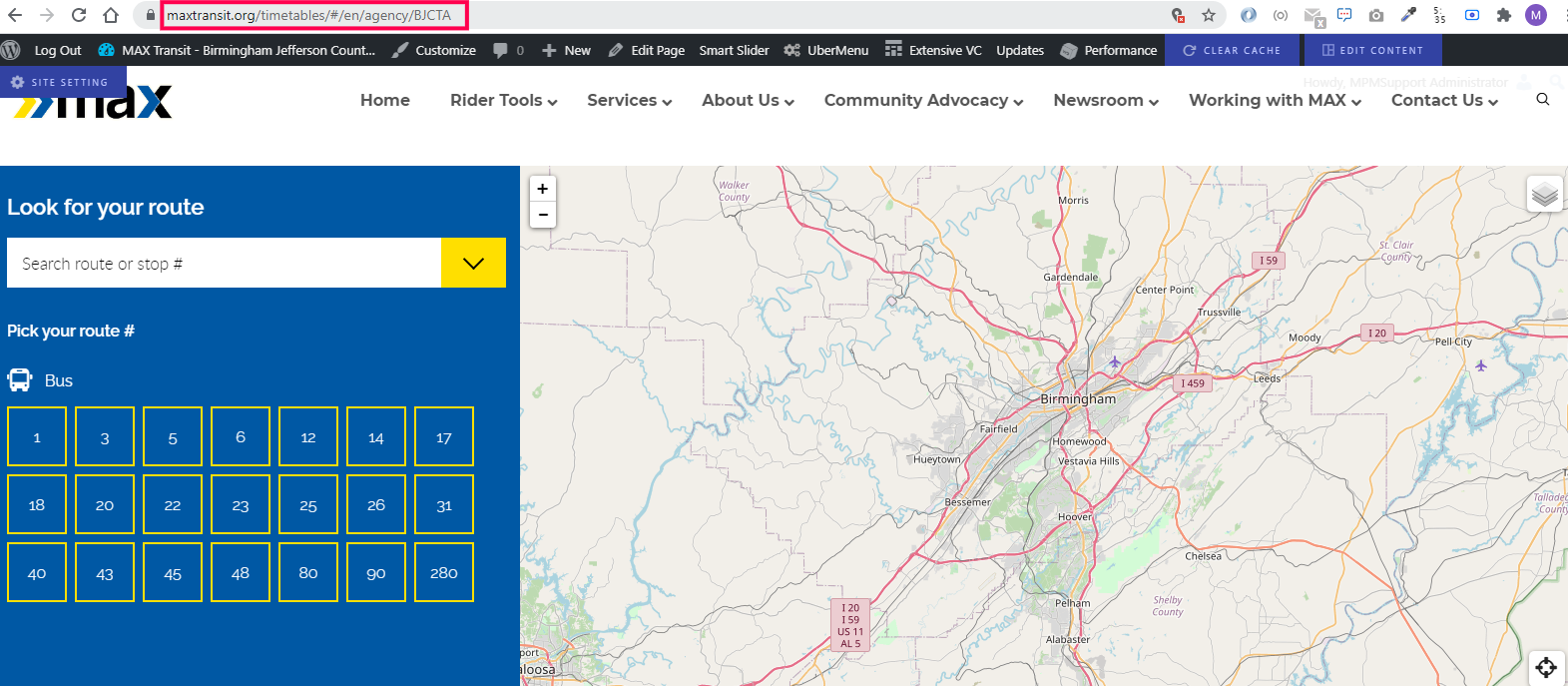 3. Select the route number for which you want to update the information.
Example : Route number 6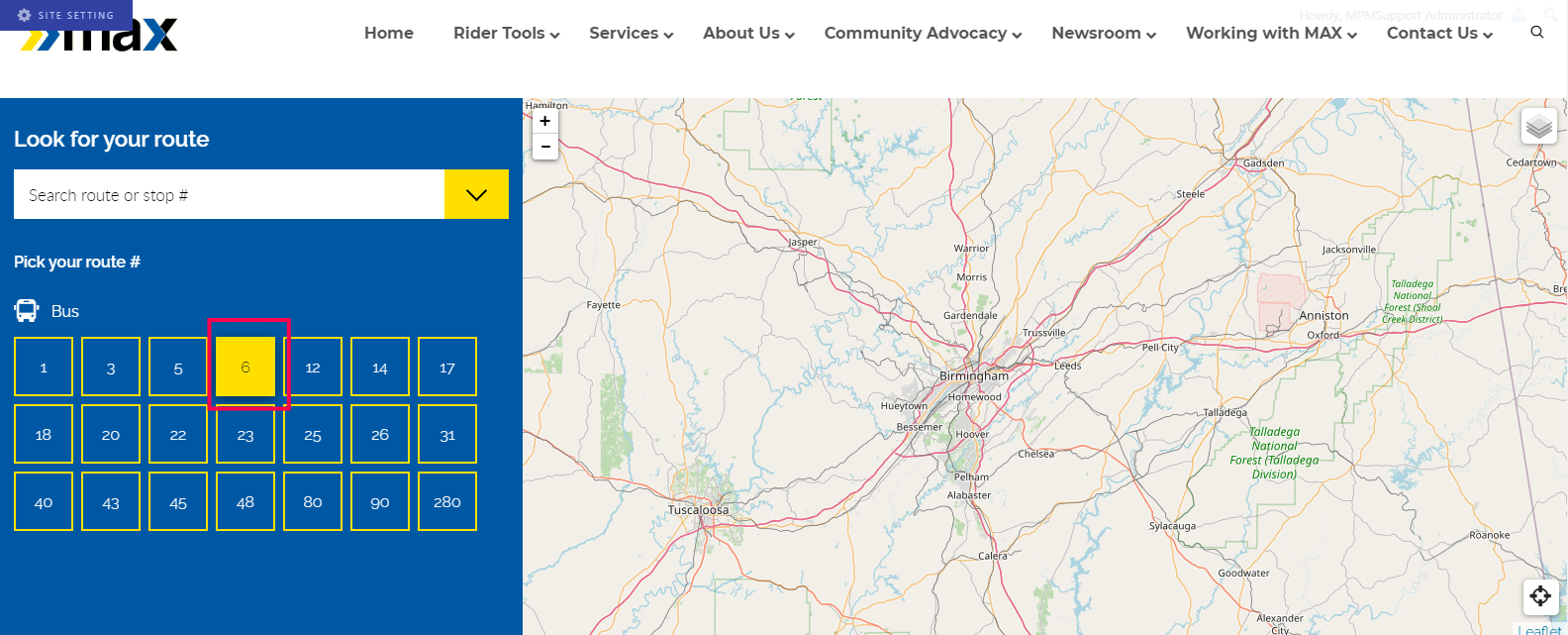 4. Copy the page link from"#"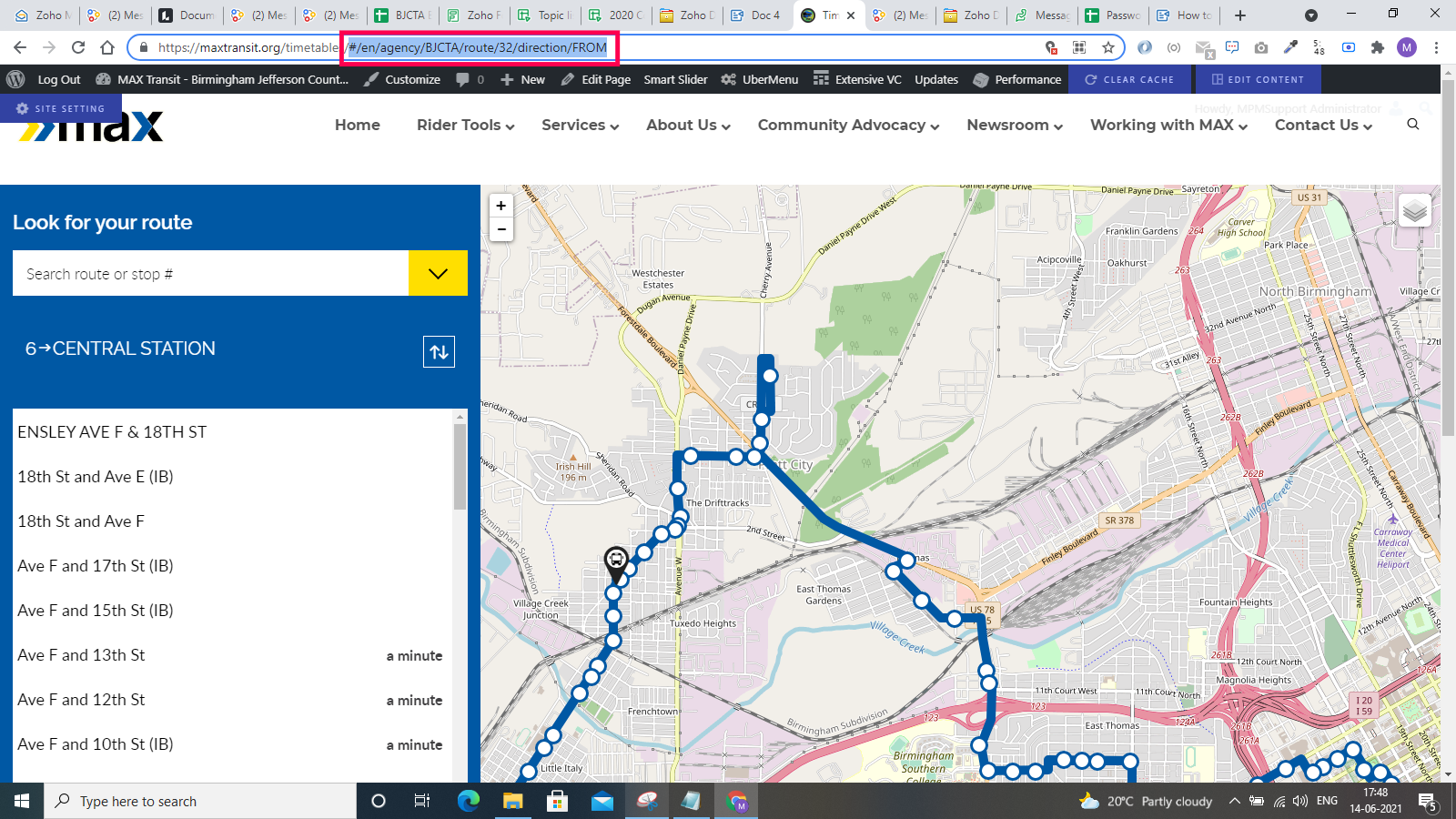 5. Go to dashboard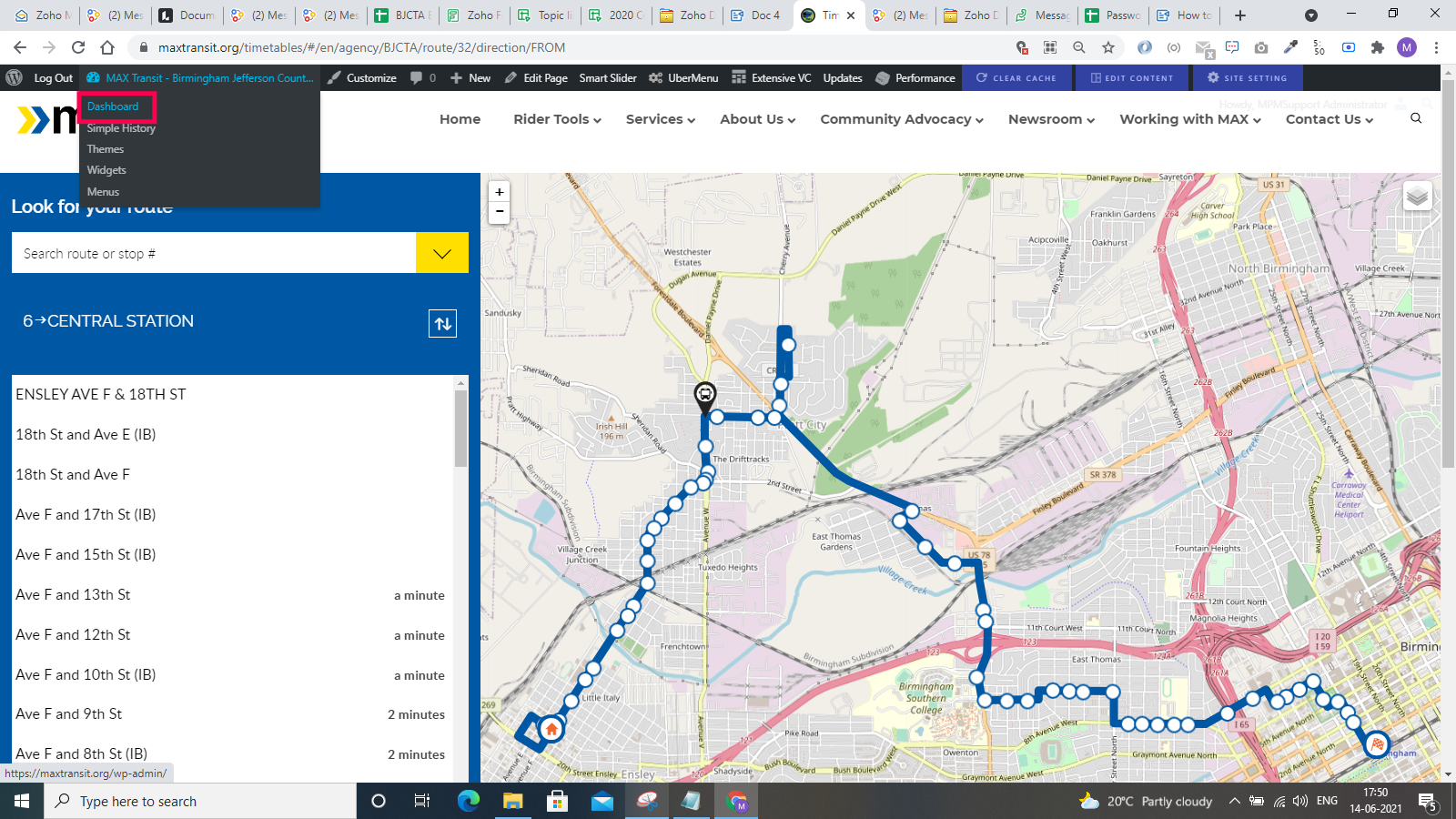 6. Go to transit art plugin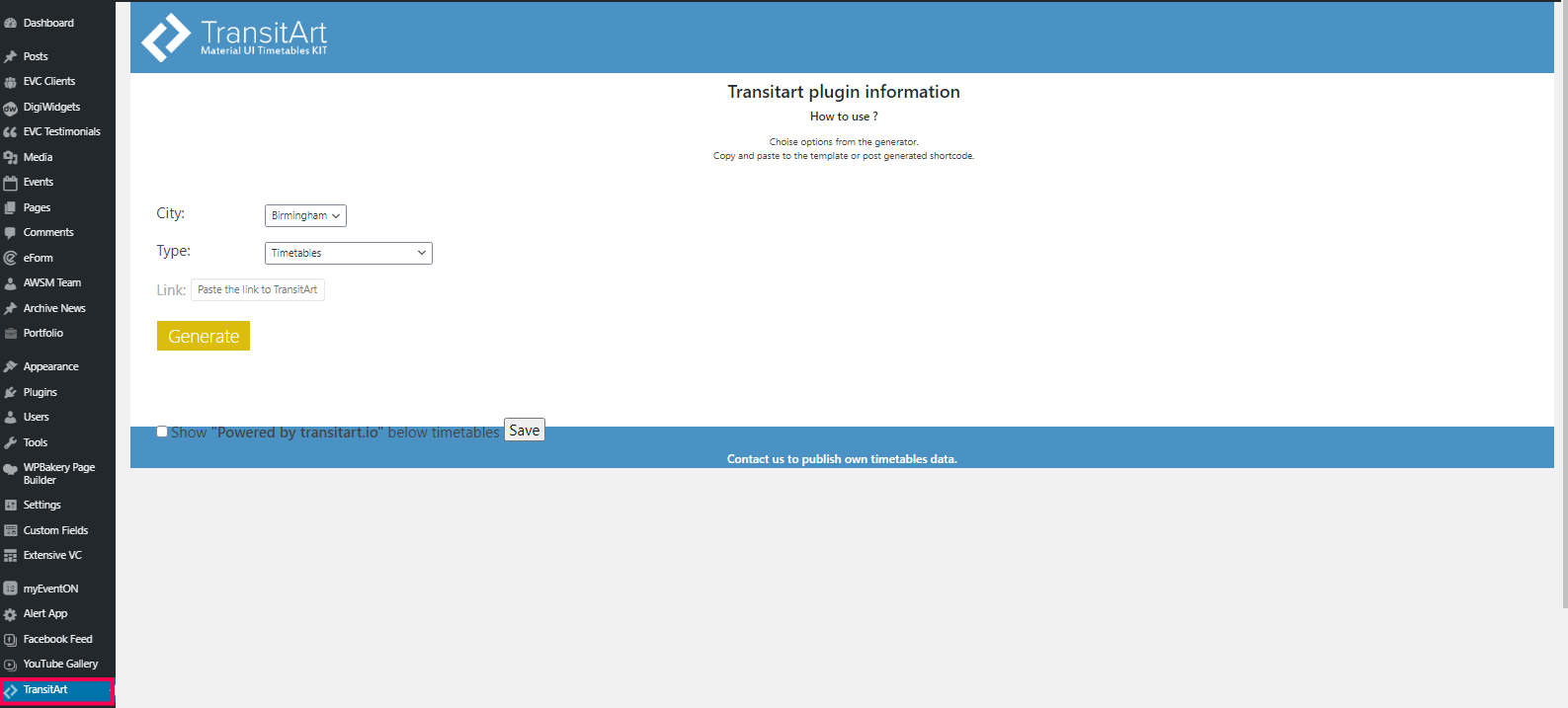 7. Change the TYPE to custom link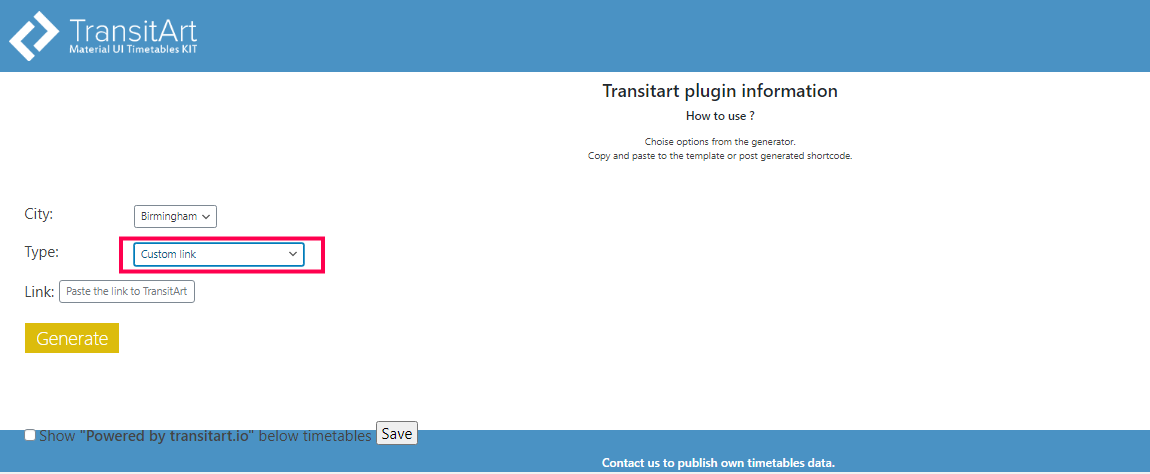 8. Paste the URL link in to the link box and hit generate
9. Copy the generated short code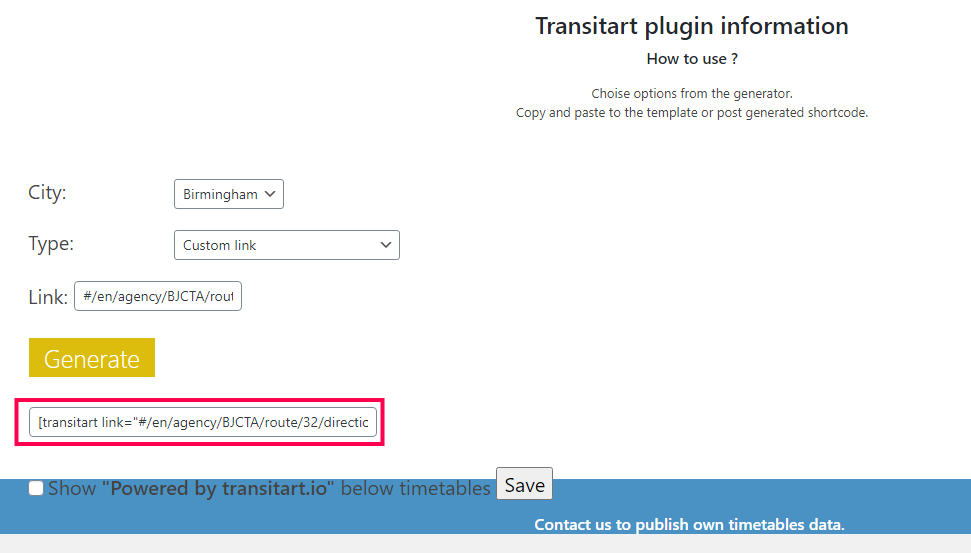 10. Now go to pages and select "All pages"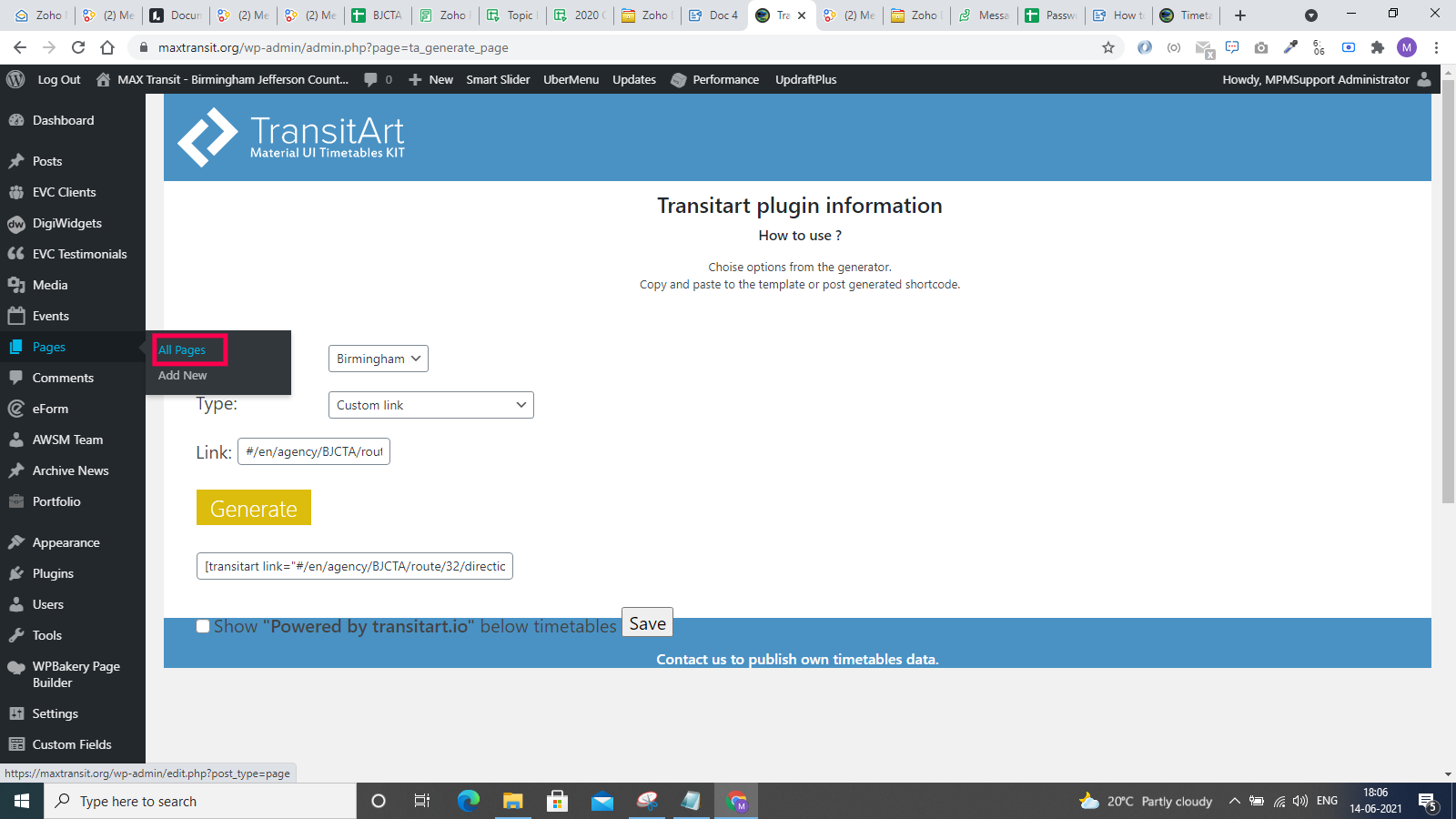 11. Now Go to "Route 6" page and click on "Edit"
12. Hover your mouse over the element and click on "Edit"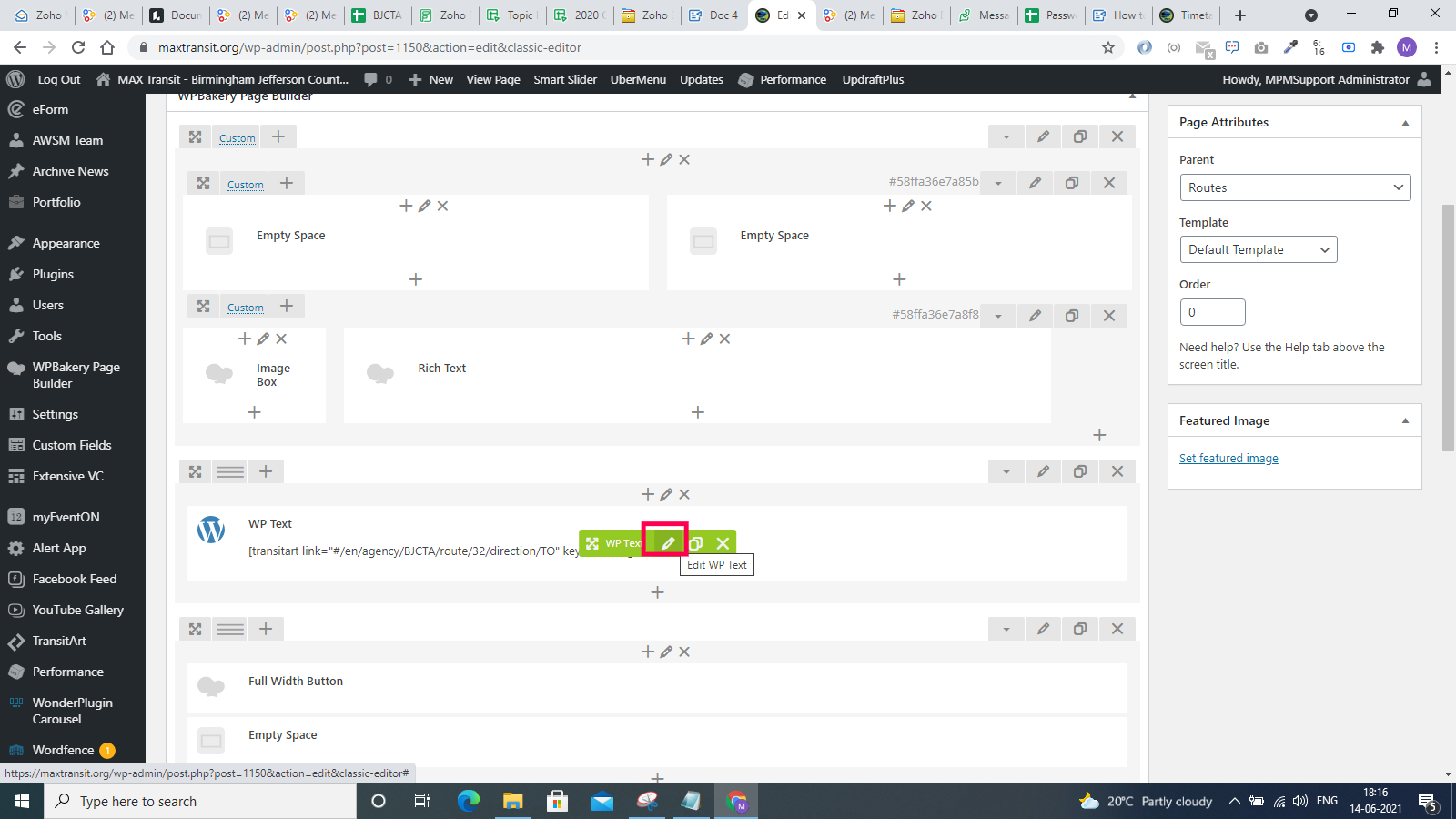 13. Paste the "Short code" copied from "Transit Art" it into the element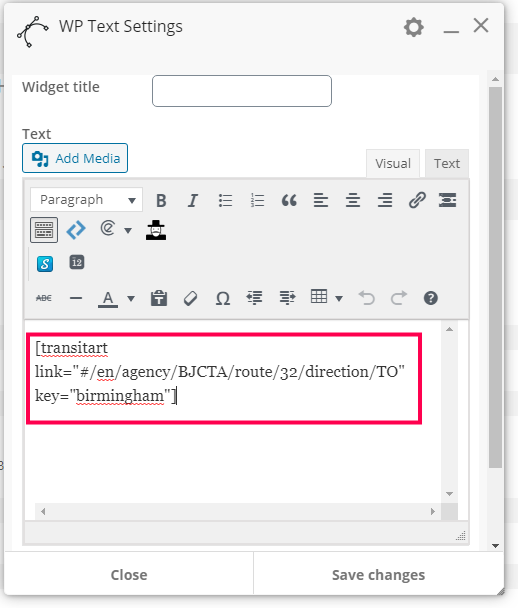 14. Click on "Save Changes"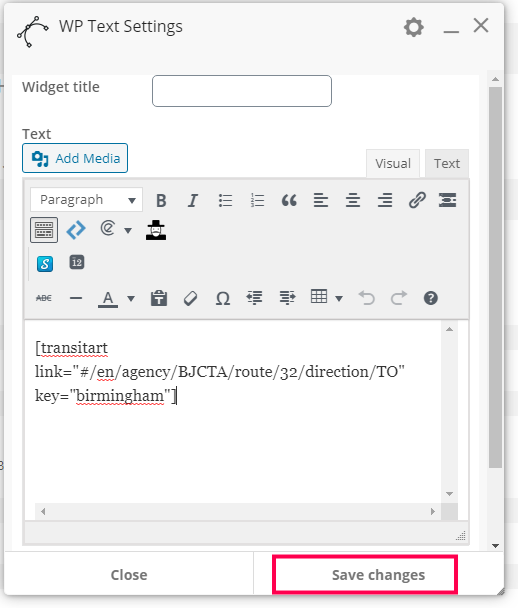 15. Click on "update"