OMC Player Monitoring
This guide explains the process of monitoring OMC players.
Monitor the OMC players in a hourly manner and report to the client and US team if there is any issue with the sensors or the player.
Log on to http://omc.messagepoint.tv with provided Username & Password.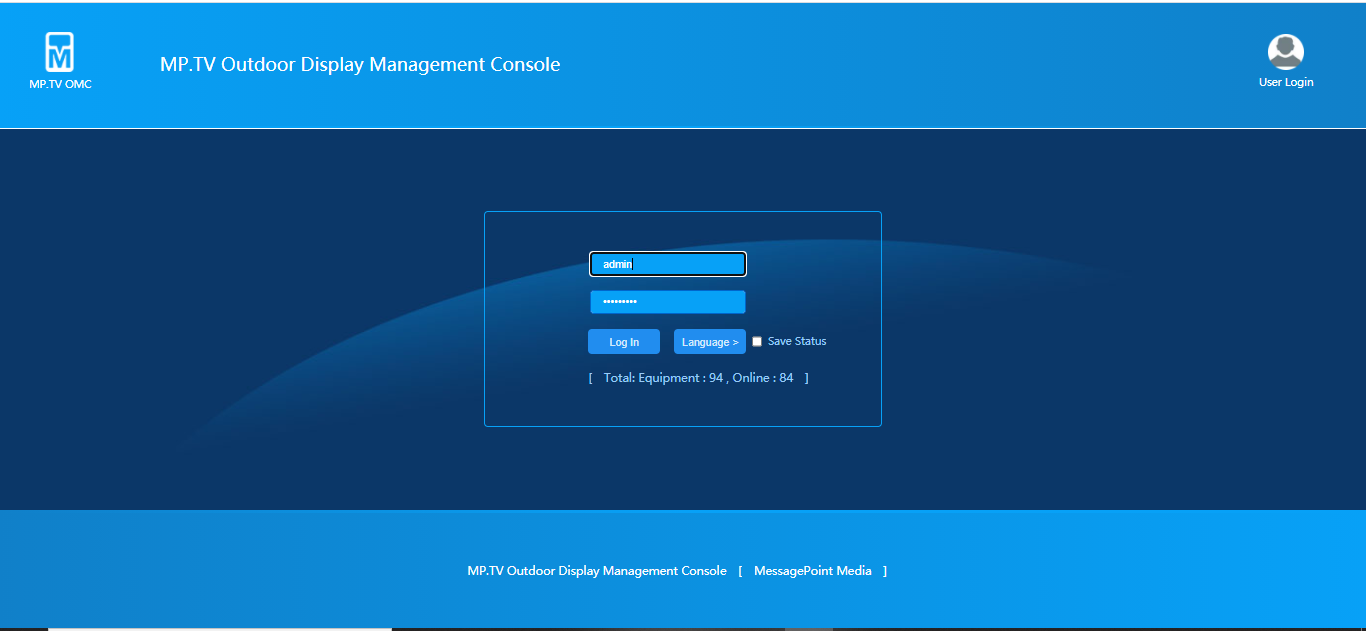 Monitor the Players, and check if there are any errors with the player sensors;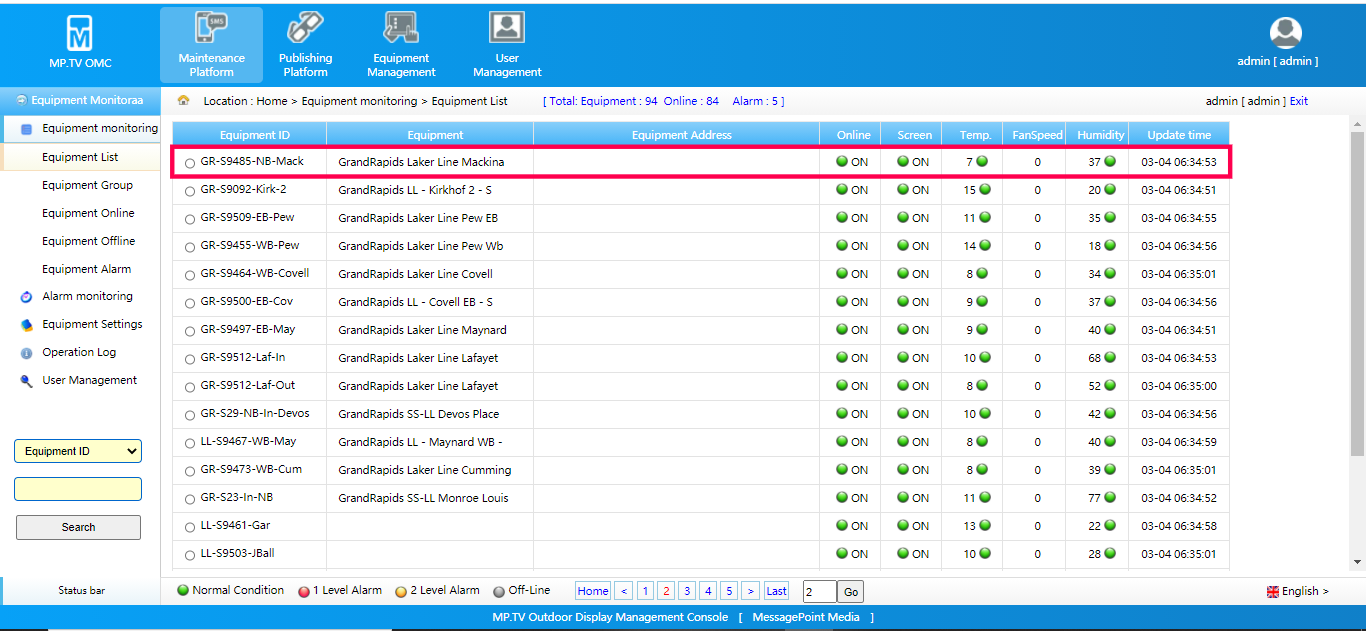 Check for player sensors & Monitor, see if there are any alerts in the player equipment.
There are 4 types of alerts (Green color : Normal condition | Red : 1 Level Alarm |
Yellow : Level Alarm 2 | Grey : Off-Line)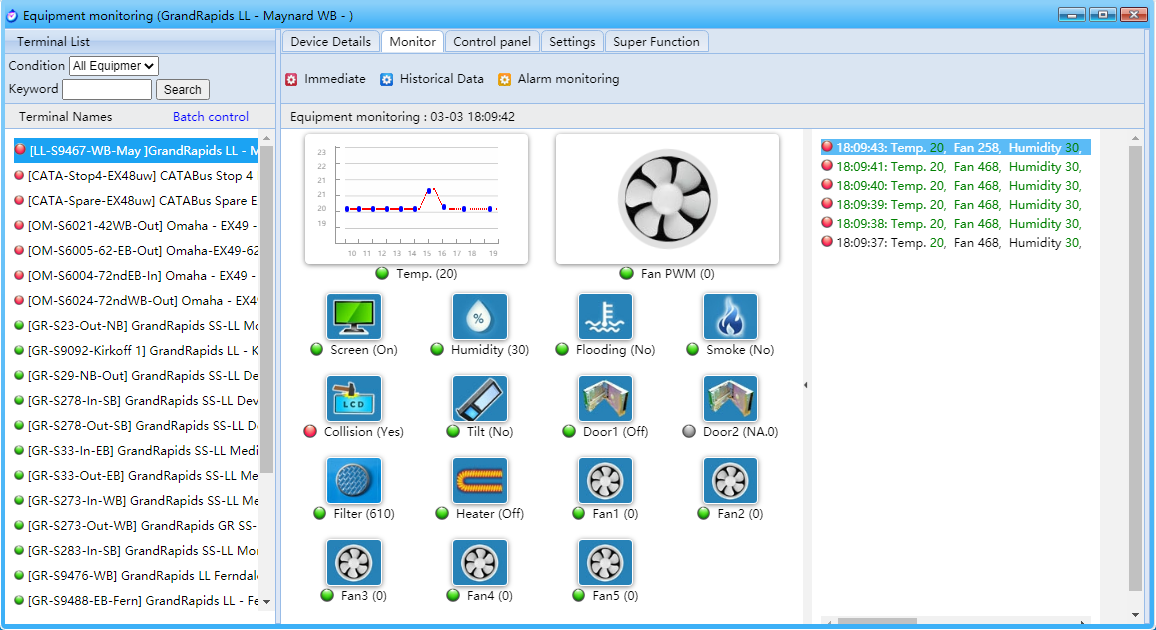 If any RED color i.e level 1 alarm occurs on any of the sensors, report the issue immediately to US team with the screenshot.
Create a ticket with the screenshot given below and send it to the client, and copy to Jason, Richard and Bryan then assign the ticket to Client Care.
MESSAGE : " Hello (Client's name)
Player (Name) has a red alert/warning on the "Collision" sensor, please see the screenshot
below.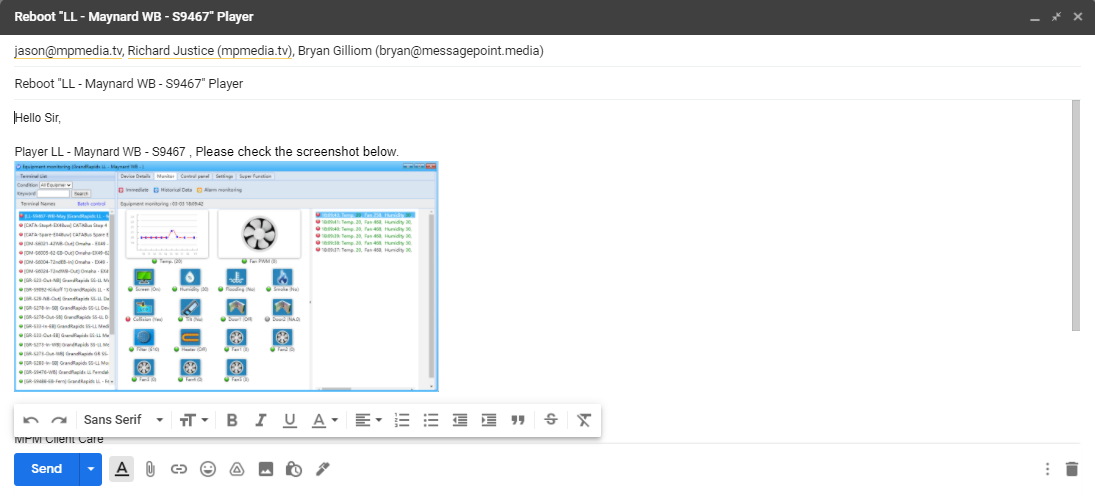 After raising the ticket, support team will follow up with the ticket and keep a closer look on the player sensors.
If all sensors return back to normal then close the ticket with the reply stating that the sensors or player condition have returned to normal and send the same message on the support team group.