Brightness Control Using
Onsign
This guide explains
how to use
Onsign
to control the brightness of your screens
In

Onsign

, go to the

Players

tab, located on the left sidebar.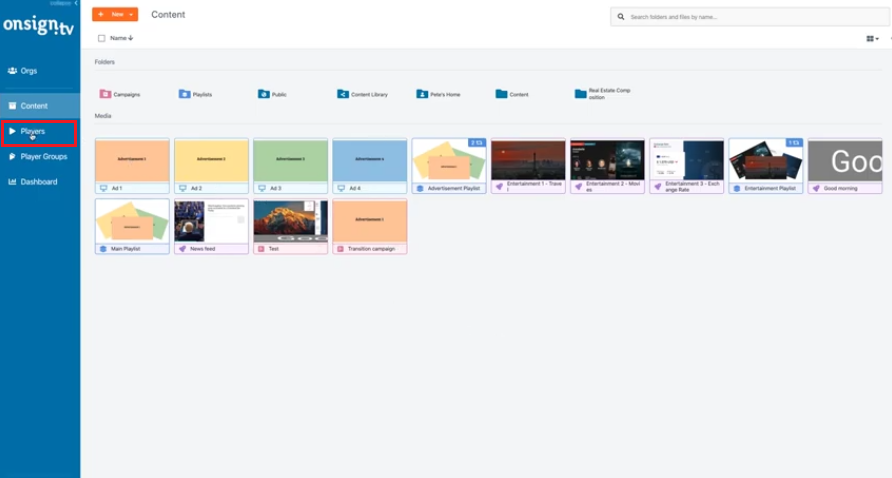 Under the Players tab, you will see a list of all the players and player groups under your account. Click on the players or player groups that you wish to change settings for.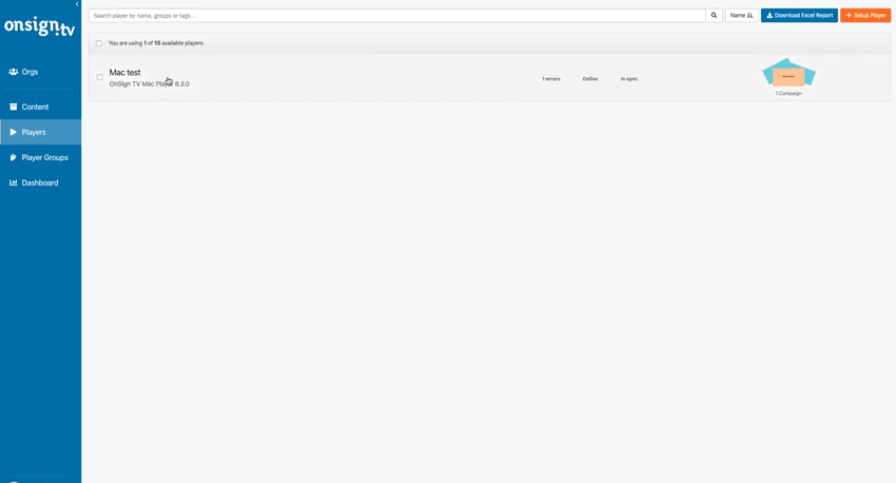 From the Player's page, go to the

Settings

tab as shown.



Under Settings, scroll down the entire page until you locate the

Brightness Control

Settings

. Click on the 'Enable' option to

use Brightness Control.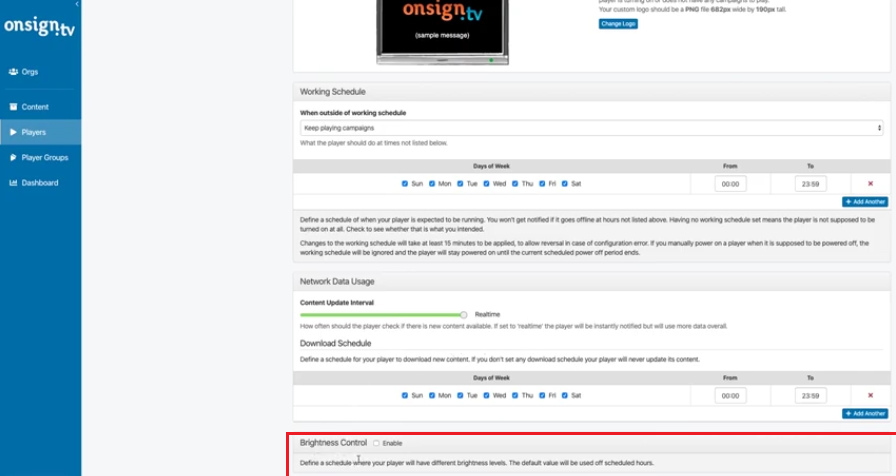 When Enabled, Brightness Control determines the brightness of the display whenever it is not operating during specified hours. A scale allows for the display to be dimmed.



You can click the 'Add Another' button in the lower right corner of the options box to add time constraints for multiple different brightness settings.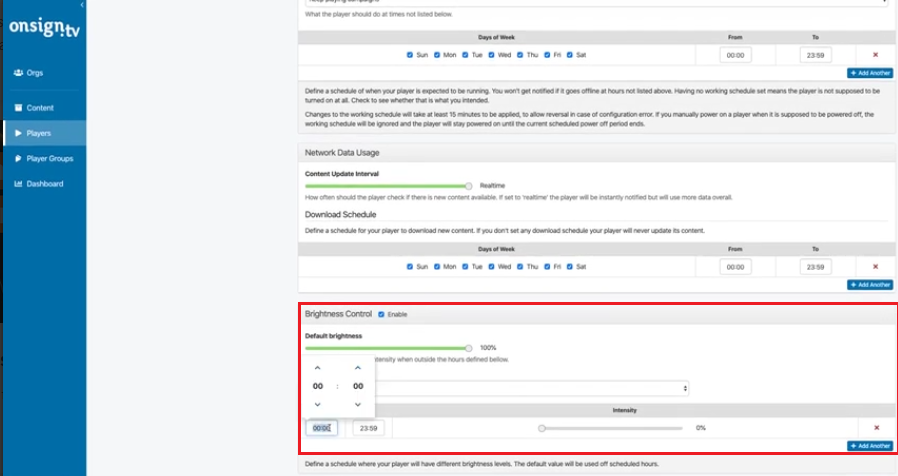 Remember to click the 'Save Changes' button to implement the Brightness Control settings when you are done.